Pokémon Organizer Suspended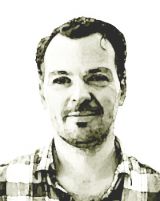 af Bo Jørgensen d. 22. marts 2010
Due to incorrect use of official POP materials, Pokémon Company has decided to suspend on of our Scandinavian organizers.
The disciplinary action committee has determined that this offense warrants a one year suspension from Pokémon Organized Play. During this time, the organizer will not be eligible to participate in Pokémon Organized Play events. After the expiration of the suspension, this peron will no longer be eligible to hold any official Pokémon Organized Play roles including, but not limited to, Professor, Tournament Organizer or League Leader.
It is very unfortunate that this happened in one of the Scandinavian Countries, we ask our entire organizer community to help us make this a one time problem.
Skriver Enigma
---